---
The long-awaited match between incumbent Hou Yifan of China and challenger Humpy Koneru from India is taking place in Tirana, the capital of Albania.
The rate of play will be 90' (+30")/40 then 30' (+30") KO.
There will be 200,000 Euros in prizes, 60% to the winner (reduced to 55% if it goes to tie-break).
More information from the World Chess Federation website
and
The photo above from FIDE was taken by journalist Anastasiya Karlovich. Other photos used in the reports are reproduced courtesy of her or Anna Burtasova and FIDE.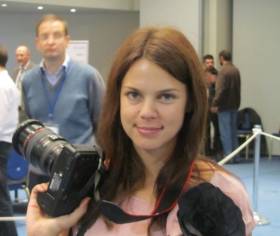 who works at many of the main tournaments in the FIDE calendar. She has in particular been involved in all the Women Grand Prix series except one.