---
In the game Topalov-Gashimov, Vugar Gashimov demonstrated deep opening preparation - he agreed to play a queen ending a pawn down straight from the opening: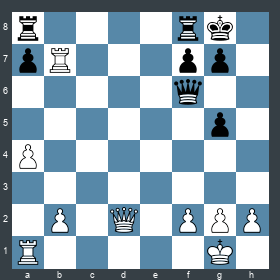 and obtained half a point without any serious problems and almost without spending any time on the clock! Such an approach may look somewhat cynical but it brought the desired result.
Go to ChessPublishing to see more of the very latest Slav Defence theory!